Best Window & Door Product 
--------L-B400 Smart Door Lock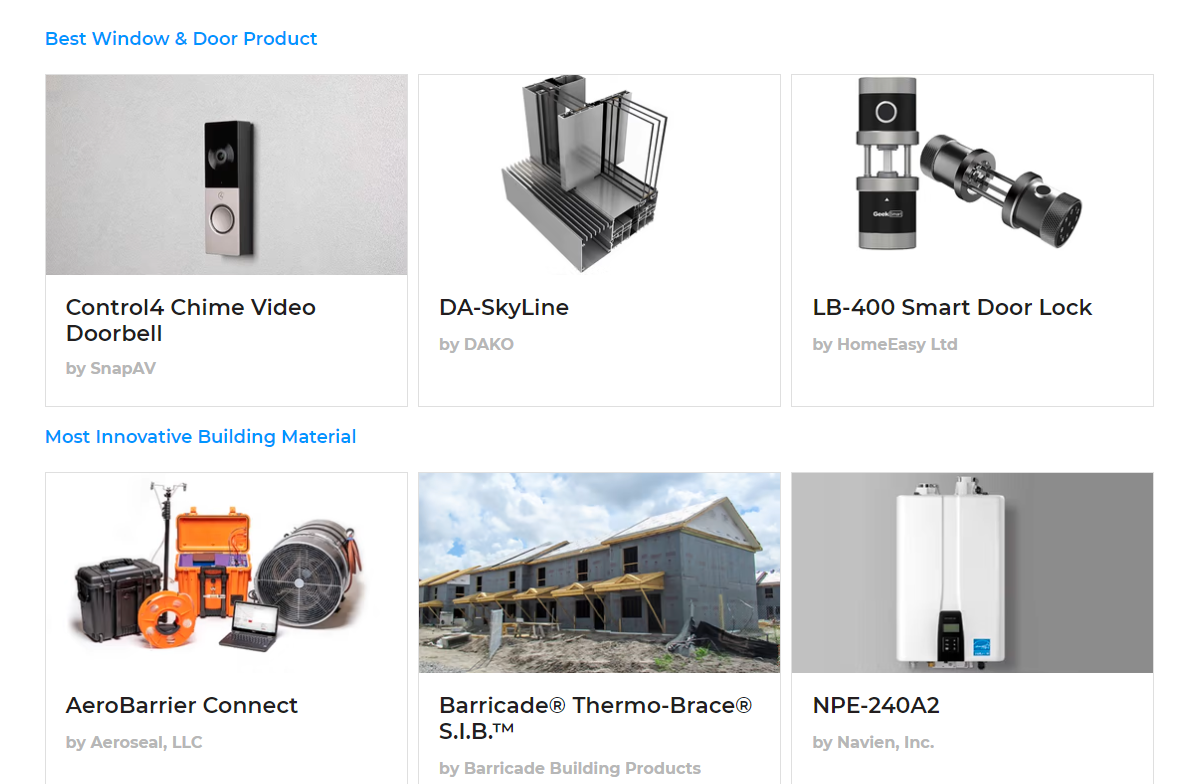 In the April 15th, 2021.
Zhejiang Leiyu Intelligent Hardware Technology co.,Ltd signed agreement that authorized the LVD-06 smart door lock to Home Easy Industrial Co.,Ltd named L-B400 in the United States Amazon channel .It highly appreciate among olds and young in the states as the design well matched traditional country style round mechanical door lock.
In the same year,Home Easy Industrial Co.,Ltd got the 2021 BEST OF IBSx™ AWARDS among the window and door product.
The Leiyu is the proud winner of the 2021 Best In Show by the International Builders' Show. The simple operation, minimalist design and long-lasting durability of the smart life is an unrivaled, one-of-a-kind key-less solution.
( IBSx™A construction technology company that creates modular homes and building components using 3D printers utilizing a thermoset composite material that hardens when exposed to UV light.)
Through extensive customer research, we learned that our participants really always forget the keys and reconfirm if the door close or not . From its difficult operation to the obtrusive aesthetic, we saw an obvious opportunity to create something better. So, we set out to create a solution.
Customer feedback:
This is the second smart lock I've ever purchased and I have to say that I much prefer this new lock over my first. It looks simple yet appealing. Installation was very straightforward with no special tools required. I loved being able to set different pass-codes for each family member. The best part of this however was the ability to also assign temporary pass-codes for any friends or extended family without having to get up to do touch the lock itself. I don't even need to be home. It's the perfect smart lock.
---Client says
Decide who's in and who's out. Anytime and anywhere.
There's no need for guests to download and register for an app to receive these PIN codes to access your smart locks or lock boxes. Send it via WhatsApp, SMS, Facebook Messenger and more; it's that simple and smart.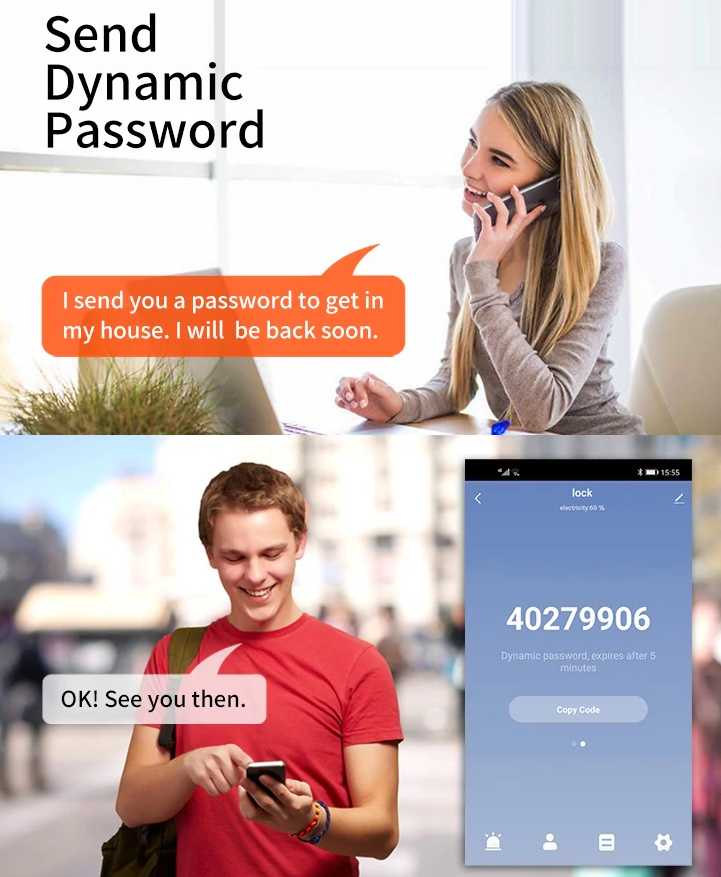 Following features makes the new products amazing.
1.Fortified lock structure
Well engineered built.A combination of billet metal and hand-made parts
2.Anti-Peeping Passwords are shaded with a 12-digital sequence to ruse any unauthorized peeping.
3.Semiconductor Fingerprint Sensing.
The fingerprint scanner,with its own semiconductor ,is always ready for the high precision.and high-speed recognition speed is designed to stay below 0.3s,and rejection rate less than 0.1%.
4.AI Fingerprint Reading
The fingerprint readers gets to know your fingerprint through a learning algorithm,improving recognition rate.
5.Seven Accessibility features
Long standby battery and emergency charging port.
---
Post time: Jan-05-2021